record THERMCORD telescope – the thermally separated telescopic sliding door
record THERMCORD telescope is an automatic door system that has thermally separated door profiles with heat insulating properties.
In conjunction with matching insulating glazing and corresponding side panels, the THERMCORD telescope is primarily used as an external door in areas where – even temporarily – there is a high temperature gradient and the space conditions are not optimal.
The THERMCORD telescope is the first telescopic sliding door with thermally insulated profiles that can hardly be distinguished from standard profiles in size. Its filigree construction makes it possible to combine architectural wishes with energy requirements, even in tight spaces.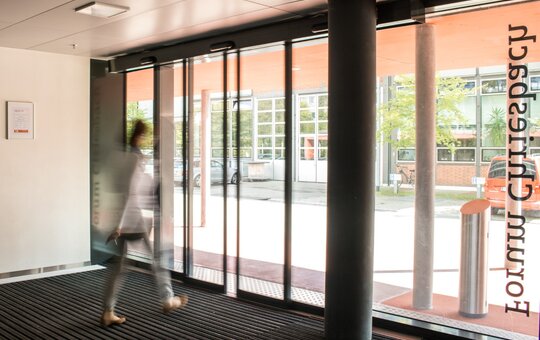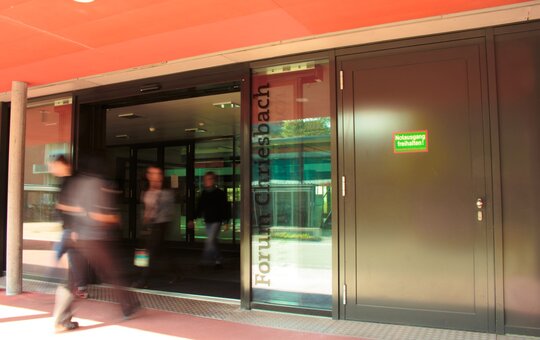 Strikingly familiar
Hardly distinguishable from the outside – the THERMCORD carefully integrates into your overall concept and is therefore ideal for replacing old systems and complementing conventional door systems. The THERMCORD telescope seamlessly joins the THERMCORD product range already known on the market.
Well known operating concept
The drive, the control and the operation are proven components of the record system 20. The THERMCORD telescope is controlled via the record BDE-D operator display and the maintenance costs remain unchanged thanks to drive elements from the 100,000-fold proven, whisper-quiet sliding door operators of the record STA 20 series. However, you will not recognize your heating and air conditioning bills as they will be much lower.
Advantages
Short payback period
Effective thermal barrier despite narrow door profiles with a depth of only 38 mm
Optically matched to conventional telescopic sliding doors
record standard drives with all their advantages
Familiar operating concept